Gallery Players' Mission
The mission of the Gallery Players is to nurture and provide opportunities for theater artists, to bring professional-quality theater to Brooklyn audiences at an affordable cost, and to instill the appreciation of theater in future generations.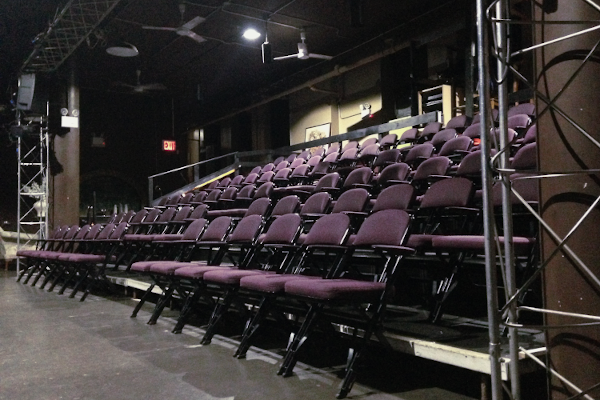 Residing in a 99-seat theater in Park Slope, Gallery Players has provided Brooklyn audiences with professional-quality theater since 1967. Beloved on both sides of the Brooklyn Bridge, Gallery is dedicated to producing classic and contemporary plays and musicals as well as premiering new works. Recipient of the Off-Off Broadway Review's 2000 Award for Lifetime Achievement, the 2013 Leonard da Vinci Award from the Beaux Arts Society, and the New York Innovative Theatre Awards for outstanding musical for Spring Awakening (2019), Like You Like It (2009), Yank! (2008), and Urinetown (2007). Gallery Players' season comprises three plays and three musicals, covering a remarkably wide range of dramatic and comedic styles; the annual Black Box New Play Festival, which gives premiere performances of new works by playwrights; Players' Shakespeare; and Overtures: A New Musical Reading Series.

Gallery's reputation, critical acclaim, and popularity among audiences and artists puts it in an enviable position among its volunteer-only and Off-Off Broadway comparables. Its eclectic programming of intimate revivals and ambitious new work in inventive productions has earned it the reputation of "New York's Best Kept Secret." Among its famous alumni are founding member Harvey Fierstein; Broadway regulars Nancy Anderson, Jeffry Denman, and Deidre Goodwin; New York theater personality Seth Rudetsky; and many others.
Read about the History of the Gallery Players.
Read about the Leadership of the Gallery Players.
Interested in volunteering? Click here.
View Gallery's Production History.
Gallery Players does not have a resident acting company, and we audition actors, singers, and dancers for each show separately. You can find out about our upcoming and current auditions in the Opportunities section of our website or by joining the mailing list; we also advertise our auditions in Back Stage, Playbill.com, and other theater trade papers.
If you have any other questions, feel free to contact the Gallery Players at info@galleryplayers.com.


Gallery Players is a not-for-profit 501(c)(3) organization, EIN # 23-7286736.