Submission Guidelines 2023
Gallery Players is seeking plays for its 26th Annual Black Box New Play Festival to be held in January 2023. Each play selected will be given a black box production with non-Equity actors. Playwrights must be available via Zoom or some other virtual venue for rehearsals and use this as an opportunity to continue work on their play.
THE DEADLINE FOR SUBMISSIONS: RECEIVED AT GALLERY PLAYERS BY JUNE 30, 2022
NOTE the received by date. Mail your submissions accordingly.
Submission guidelines:
Plays must be un-produced (readings are OK); must be the play's world premiere
Length of play: 10-30 minutes. No monologues. No period costume pieces.
You may submit no more than two (2) plays
Pages must be numbered
A cover page with title of the play and playwright's contact information is required, along with a plot synopsis of the play and a character breakdown
Playwrights cannot direct their own work
Send two copies of your play(s), along with your resume, to:

Gallery Players
Black Box New Play Festival
199 14th Street
Brooklyn, NY 11215
We will only contact you if your play has been accepted into the festival. If you want confirmation that your mailing was received, please include a self-addressed stamped return postcard.
We do not accept emailed submissions.
We do not return scripts. Any scripts not chosen for the Festival will be destroyed to protect the copyright.

All questions related to the Black Box New Play Festival should be sent to blackbox@galleryplayers.com

---
2022 Black Box New Play Festival
Watch last year's festival here!
---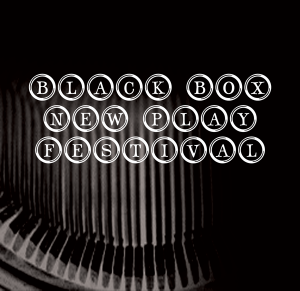 "Words can't express what I feel right now. What a special two nights I just had. Sitting with friends and strangers and watching 2 hours of my work in a theater full of love and support for my writing. This whole process has been not only fun but important because I learned so much from seeing OCEAN PLANET staged and realized. What a special memory. Thank you from the bottom of my heart for believing in me and producing this weekend of my plays." – Brett Epstein, playwright