September 8 – September 30, 2018
Thurs, Fri, Sat @ 8:00pm
Sun @ 3:00pm
Sat (Sep. 22 and 29) @ 2:00pm
GalleryTalks post-show conversation will take place immediately after the Sunday, September 16 performance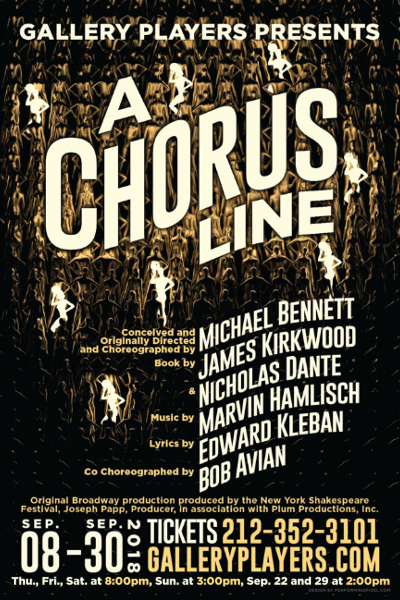 A Chorus Line
is a celebration of those unsung heroes of the Broadway musical: the chorus dancers–those valiant, over-dedicated, underpaid, highly trained performers who live in the background of the limelight. Seventeen dancers compete for a spot in the chorus line of a Broadway show, and the drama unfolds as they perform dazzling dance numbers and reveal personal stories through heartfelt songs.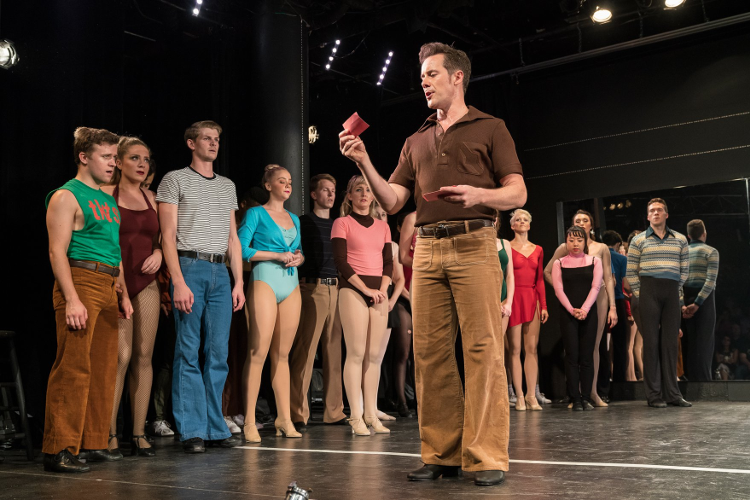 Photo by Steven Pisano Photography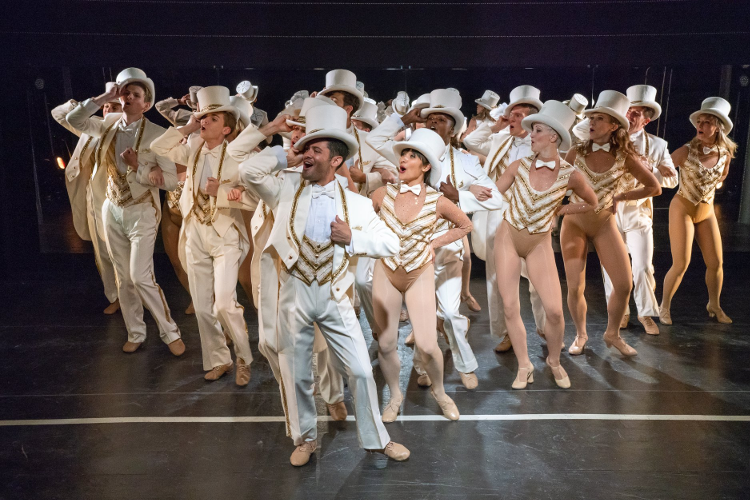 Photo by Steven Pisano Photography
Cast
Zach – Brian Vestal*
Larry – Michael J. Baugh
Don – Ben Carlson
Maggie – Elizabeth L. Worley
Mike – Jay DeYonker
Connie – MinJi Kim*
Greg – Matthew Aaron Liotine*
Cassie – Shiloh Goodin*
Sheila – Melissa Glasgow*
Bobby – Caleb Schaaf
Bebe – Rachel Shafran
Judy – Emily Cochrane
Richie – Aramie Payton*
Al – Matt Lynn*
Kristine – Adrian Grace Bumpas
Val – Sarah Reynolds
Mark – Evan Hussey
Paul – Steven Rada*
Diana – Tara Kostmayer
Tricia – Caroline Schmidt
Vicki – Staci Merritt
Lois – Danielle Flood
Roy – Eli Douglas LaCroix
Frank – Anthony Obnial

*Equity member appearing with permission of Actors' Equity Association without benefit of an Equity contract in this Off-Off Broadway production

Creative
Producer: Dominic Cuskern
Director: Tom Rowan
Choreographer: Eddie Gutierrez
Music Director: Jason Liebson
Costume Designer: Antonio Consuegra
Set Designer: William B. Sawyer
Lighting Designer: Paul T. Kennedy
Sound Designer: Charlie Hill
Props Designer: Gabrielle Giacomo
Production Stage Manager: Michael J. Tosto*
Assistant Stage Manager: Elizabeth Fontaine

Run time: 2 hours and 30 minutes, including one intermission.

---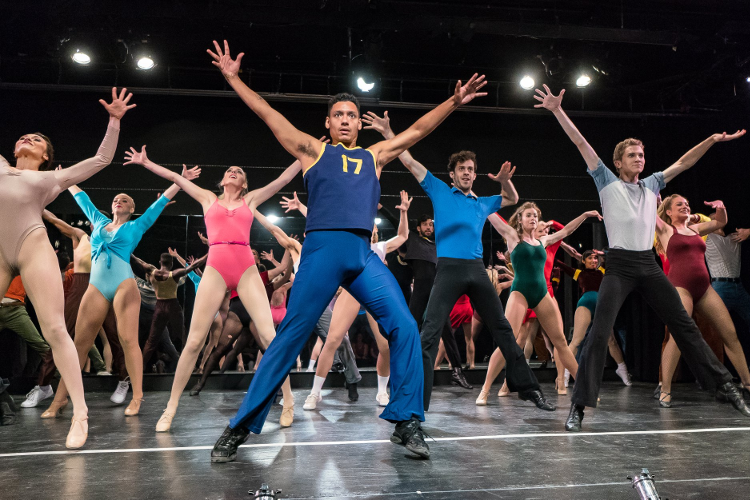 Photo by Steven Pisano Photography
A Chorus Line, one of the most popular and successful American musicals of all time, plays directly into the values that are deeply rooted in the American psyche: the everyman putting himself on the line for a chance at a dream. Giving audience members the chance to feel like they are invisible eavesdroppers in the rarefied and exclusive world of an actual Broadway audition, the Gallery Players' production in an intimate, 99-seat theater will heighten this sense of authenticity, allowing audiences to share the suspense of the auditioning dancers while literally watching them sweat it out in real time.
The show features such powerhouse numbers as "What I Did for Love," "One," and "I Hope I Get It." A brilliant, complex fusion of song, dance and drama, A Chorus Line was revolutionary when it opened on Broadway in 1975 and was instantly recognized as a classic.
Director Tom Rowan, who previously staged the Gallery Players' productions of Master Class and A Little Night Music, researched the history of the show for years before being commissioned to write the 2015 book A Chorus Line FAQ: All That's Left to Know About Broadway's Singular Sensation. He also directed the award-winning 40th Anniversary New York production of the show at The Secret Theatre.
Choreographer Eddie Gutierrez, who played Paul in one of the national tours and in several regional productions, is teaching Gallery's cast the original Broadway choreography, which he has studied with several members of the original cast and production team.
The memorable score will be played by a live band led by Musical Director Jason Liebson.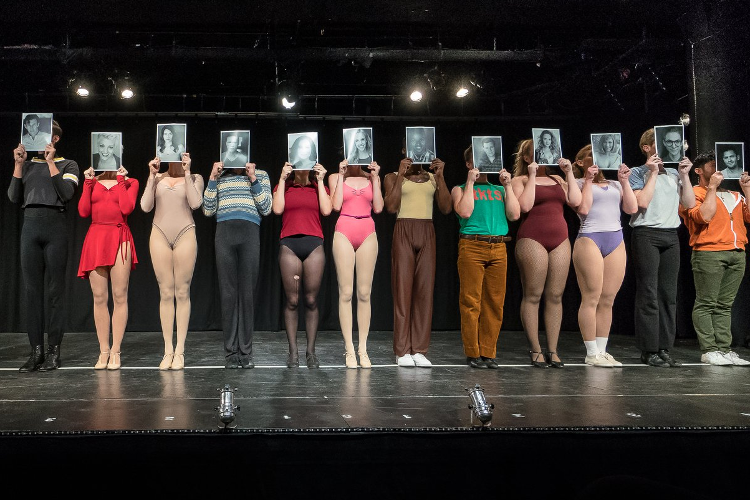 Photo by Steven Pisano Photography