Performance Schedule
Saturday, April 25 @ 8pm
Sunday, April 26 @ 3pm (GalleryTalks following the performance; PLUS GallerySings for Spring Annual Fundraiser)
Thursday, April 30 @ 8pm
Friday, May 1 @ 8pm
Saturday, May 2 @ 8pm
Sunday, May 3 @ 3pm
Thursday, May 7 @ 8pm
Friday, May 8 @ 8pm
Saturday, May 9 @ 2pm
Saturday, May 9 @ 8pm
Sunday, May 10 @ 3pm
Thursday, May 14 @ 8pm
Friday, May 15 @ 8pm
Saturday, May 16 @ 2pm
Saturday, May 16 @ 8pm
Sunday, May 17 @ 3pm
The Cast
Eva Peron – Carman Napier*
Juan Peron – Jonathan D. Mesisca
Che – Dale Sampson*
Mistress – Monica Bradley*
Eva's Aide – Abbie Grubb
Ensemble – Leanne Acero, Faye Bautista, Allegra Berglund, Angela Bermudez, Monica Bradley*, Hubbard Farr, Abigail Grubb, Neal Hunter Hyde, Jason Hurtado, Lori Lusted, James McDermott, T.J. Newton, Natalie Perry, Luis Ramos, Jackie Reynolds, Stefanie Sable, Jo Walker
The Staff
Producer: Jacob Subotnick
Director: Mark Harborth
Choreographer: Elyse Daye Hart
Associate Choreographer: Trey Mitchell
Assistant Choreographer: Jackie Reynolds
Music Director: Emily Croome
Scenic Designer: Matt Iacozza
Associate Scenic Designer: Jerry Mittelhauser
Lighting Designer: Scott Andrew Cally
Costume Designer: Joey Haws
Wig Designer: Heather Carey
Properties Designer: Sara Slagle
Sound Designer: Jacob Subotnick
Associate Producer: Hilary Kolman
Production Stage Manager: Laurel Detkin
Asst. Stage Managers: Maria Alejandra Marrero and Cassidy Piraino
Publicist: Michael Martinez
Logo Design: performingpixel.com
The Orchestra
Conductor/Keyboard 1 – Emily Croome
Keyboard 2 – Sean Cameron/Britt Bonney
Guitar – David Salter
Bass – Wesley Bourland
Drums – James Pingenot
Woodwinds – Matt Feltner
Trumpet – Paul Tafoya
Synth  Programmer – Brandon Sturiale
Meet the Cast!
Leanne Acero ( Ensemble) This is Leanne's first show with The Gallery Players. Past credits include: SHREK (Mama Ogre), Smokey Joe's Cafe (Patti), and Les Miserables (Ensemble). Leanne is a graduate of The American Musical & Dramatic Academy. She thanks her family, friends, and Mel for their love and support.
FAYE BAUTISTA (Ensemble) is thrilled to make her Gallery Players debut and blessed to share the stage with such talented performers and an awesome creative team. She was last seen in the Kingdom of Siam when she played Little Eva and a Royal wife for Arizona Broadway Theatre's The King and I. Other regional credits include South Pacific (Paper Mill Playhouse, Riverside Theater and Asolo Repertory) Evita (Montclair Operetta Club) Miss Saigon, Beauty and the Beast (Center for Culture and the Arts). Thanks to friends and family for their endless support.
Angela Bermudez (The Girl) Angela Bermudez is a six-year old actress, singer, model, dancer, and writer.  Angela performed in the Evita production of the City Island Theater Group in the fall on 2014.  Angela has acted/performed in several short and feature films, Off-Boradway and community theatrical musicals, TV series, commercials, and school talent shows. She is also a street performer and enjoys singing in the streets of New York City. Angela belongs to an Aztec dance group named Cetiliztli Nauhcampa, where she dances traditional Mexica/ Aztec dances.  Angela enjoys ballet, piano and violin.
Abigail Grubb (Ensemble/EVA'S AIDE) Abigail is very excited to be making her debut with the Gallery Players. She is a current student at Marymount Manhattan College studying Directing. Hailing from the Appalachian Mountains of Virginia, She has been involved in theatre from a very young age, and has a particular interest in the development of new plays. Previous credits include: Regional: The Wizard of Oz,The 39 Steps, The Sound of Music, and Swing! (Mill Mountain Theatre, VA) Special thanks to Elyse and the production team as well to Anna, Matthew, Ginger, Amanda, Karen and the MMT family.
ALLEGRA BERGLUND (ENSEMBLE): Allegra just moved to the city mere months ago and is thrilled to be making her Gallery Players debut! Favorite Credits include: Carousel (Julie); Thoroughly Modern Millie (Millie); Sunday in the Park with George (Frieda/Betty); Anything Goes (Reno Sweeney); Big Love; The Producers; Spring Awakening. She graduated in May of 2014 from the University of Wisconsin-Stevens Point with a BFA in Musical Theatre. She has studied with Alan Patrick Kenny, Tyler Marchant, and Tim Howard, among others. Allegra has also choreographed several shows including Next to Normal and just this winter, On The Twentieth Century. She is proud to come from the Midwest (North Dakota!) and thanks God, family and friends for their support! Colossians 3:23.
Monica Bradley (Mistress/ENSEMBLE) Is happy to be returning to Gallery Players, after playing Violet in Wonderful Town! Regional credits include Oliver! (Paper Mill Playhouse), Meet me in St. Louis and Cats (TUTS),Shout! The Mod Musical (Ivoryton Playhouse), She Loves Me and Love, Sex and the IRS(Millbrook Playhouse). Other credits include Anatomy of Gray, Talking Pictures and All Shook Up. Big thank you to Mark and Elyse, thank you to my loving family for all the support, and to God for His endless blessings.
Hubbard Farr (Ensemble/Che US) His mother would say he's been acting up his whole life however, Hubbard began his acting career playing improv games in his HS drama class. He was invigorated with the power of comedy and laughter. He continued his hobby in college and eventually made the decision to "give it a shot" professionally. After touring the west coast with the California Theatre Center, he helped establish Wolfbane Productions in central Virginia and still performs with them each season. Some of his favorite regional credits include Cabaret (Emcee), Tempest (Caliban), Macbeth (Macduff), Bare: A Pop Opera (Jason) and Big River as Huck. He splits his time each year between NYC and central VA. It's what keeps him sane. He hopes to branch out and pursue more film and TV options in the future.
Dale Sampson (Che) is a National Champion in Humorous/Dramatic public speaking. National Tours: SEUESSICAL (Cat In the Hat), JUNIE B. JONES (Herb). NYC: RENT (Mark), PROPAGANDA! The Musical (Rookie) at the New York Musical Theatre Festival (NYMF) as well as the first workshops in Orlando, FL and Pearl Studios, NY, KINGDOM COME (Freddy and Michael)- winner of Best Musical at the Downtown Urban Theatre Festival, WHAT DO CRITICS KNOW staged reading at The York, BEST IMITATION (Landon) at FestivALL, Emerging Artists Theatre, and Midtown International Theatre
Festival. Sampson has been a featured performer at 54 Below, Town Hall Theatre, New York Theatre Barn, The Daryl Roth Theatre, The Laurie Beechman, and Worldwide Plaza. Some favorite regional: THE LAST FIVE YEARS (Jamie), FOOTLOOSE (Ren), HONK!
(Ugly), ROMEO AND JULIET (Romeo).
Jason Hurtado (ENSEMBLE) Jason is incredibly excited to be a part of "Evita"! Most recently seen in the Secret Theatre production of "Hair", some of his favorite credits include The Emcee in "Cabaret", Jean Millet in "Is He Dead?" and The Leading Player
in "Pippin". A big thanks to everyone involved in the show and to my amazing cast for this experience.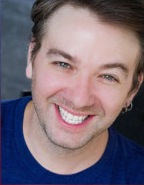 NEAL HUNTER HYDE (Ensemble): Gallery Players Debut.  Regional: The Pirates of Penzance (Pirate King), Reefer Madness (Jimmy), Les Misérables, The Drowsy Chaperone, West Side Story and multiple productions of Evita, Godspell and Dollywood's Twas the Night Before Christmas.  Media: Submissions Only (Coordinating Producer), Disney's Meet the Newsies (Videographer/Assoc. Producer).  NealHunterHyde.com
GLEN LLANES
(MAGALDI/ENSEMBLE)
Glen Llanes is thrilled to be making his Gallery Players debut with this production of Evita.  US and International Tours:  Miss Saigon, King and I, Legally Blonde, Xanadu, Little Night Music. NYC/ Regional: Rent, King and I, Miss Saigon. Special thanks to Mark, Elyse and all his family and friends for their endless love and support!
LORI LUSTED (ENSEMBLE) is originally from Baton Rouge, LA. She is thankful to have grown up in a household where she was inspired by her parents, who are both professional musicians. She majored in music education and enjoyed teaching middle and high school choir and drama in Louisiana before continuing on to grad school to pursue her first love, performing. She was overjoyed to make her Off-Broadway debut this summer in Swingtime Canteen as Topeka/Dance Captain at the Cherry Lane Theatre. Off-Off-Broadway credits include Oliver!(Charlotte), Atlantis the Musical (Little Girl), and The Tiny Mustache (Sheila). She recently played her dream role Cosette in Les Miserables at Sierra Repertory Theatre. Lori spent two summers at McLeod Summer Playhouse and loved performing in Annie (Grace), Hair (Jeanie), Chicago (Roxie), & You're A Good Man, Charlie Brown (Sally Brown).  Lori loves performing both music theater and opera and performed in Light Opera Oklahoma's Evita (Mistress) and Shreveport Opera's Amahl and the Night Visitors (Amahl).  She also enjoys singing concert and choral work around the city. Lori is overjoyed to be making her Gallery Players debut! Much love to her family and Jack. M.M. in Music Theater from Oklahoma City University. www.lorilusted.com.
James McDermott (Ensemble) is delighted to join the amazing cast of Evita and make his debut with The Gallery Players. He obtains a degree in Theatre & Performance from SUNY Purchase. Recent/Favorite credits: 4.48 Psychosis and Cabaret the musical. FILM: Indy and Straight Line(short). PRODUCTION: Disney's The Lion King KIDS (AD) and Conscious Inertia (Director) with Gratify Theatre Works. James would like to thank his friends and family for all their support!
Jonathan D. Mesisca (Juan Perón): Jonathan is grateful to join this talented cast and crew in his Gallery Players debut.  Select NYC/Off Broadway Credits: Goree Crossing (Sheriff Bucky), The Devil of Delancey Street (Devil)**Best New Musical in 2014, Once Upon a Mattress (The Minstrel) at the Heights Players.  National Tour: Laura Ingalls Wilder (Pa Ingalls).  Regional Theatre: The Fantasticks (El Gallo) in Ogunquit, ME.  Education:  University of Southern California.  If you enjoyed his performance and like to travel Jonathan will be reprising his role as Perón with The Theater Barn in New Lebanon, NY this summer from August 27-Sept. 6.  More information is available at  www.jonathanmesisca.com @JDMe412  Special thanks to his family for their love and on-going support.
Carman Napier (Eva Peron) is grateful to be able to tackle her dream role with the amazing Gallery Players! She is thrilled to be working with such a talented cast and crew on such a challenging production. Eva Peron has fascinated Carman for years, and she is having a blast venturing inside this enigmatic woman's life. You may have seen Carman earlier this season as Diana in the Gallery's production of Next To Normal. Her recent credits also include: Hair (Sheila), The Secret Theatre; Bye, Bye, Birdie (Rosie) Reagle Music Theater; Songs For A New World (Woman 1) BOMP Productions; … Carman also recently made her solo cabaret debut in Little Fish, Big Apple – which she wrote, directed, and produced. The show incorporated over 20 young artists, raised money for the Brain and Behavior Research Center, and featured the lovely Anita Gilette.  She'd like to thank her mom, who hasn't missed a single show she's ever been in … except for one, which Carman will never let her live down 😉 Kentucky born. Boston Conservatory 2012 graduate. Proud AEA member. www.Carman.mixform.com  "One cannot accomplish anything with fanaticism" – Eva Peron
T.J. NEWTON (Ensemble) returns to the Gallery Players after appearing in the Overtures workshop, Closer Than You Think. Regional: In The Heights, All Shook Up,The King and I. T.J. has directed and choreographed musicals at various high schools, colleges, and off-Broadway. www.tj-newton.com
Natalie Perry (Ensemble) is so excited to be in her first show at Gallery Players! A native New Yorker, Natalie spent four years away from the big city studying acting at the University of Wisconsin – Madison. She is very excited to be in her first New York show since graduating from college last May. Her recent credits include Virginia in Nevermore at the Music Theatre of Madison and Angelina Palmer in InterMission Theatre's premiere production of Space Voyage: the Musical Frontier, in which she can be heard on the original cast album. Thanks to family and friends for all their support!
Luis Ramos (Ensemble/Peron US/Magaldi US) is originally from El Paso, TX. He most performed in the Equity Reading of Carmencita Jones. Off-Broadway, Luis played the role of Larry in Piggy Nation at the Snapple Theater. He has also sung with the San Antonio Opera, El Paso Opera, and El Paso Symphony. Other credits include The Bridge (Malcolm), Metropolis (Jeremiah), Guys and Dolls (Benny), Footloose (Lyle, Cowboy Bob), Spelling Bee (Barfee), You're A Good Man Charlie Brown (Schroeder), Xanadu (Terpsicore), La Cage Aux Folles (Jean-Michel), Rent (Benny), My Fair Lady (Freddie), Carmen (Dancaire), Side Show (Jake), Cats (Gus/Growltiger), Forever Plaid (Frankie), Madame Butterfly (Yamadori).
Jackie Reynolds (Asst. Choreographer/Ensemble/Mistress US/ Dance Captain)  is excited to be working with The Gallery Players again and ready to take on Evita with such an amazing cast and crew! Last Spring she was seen in their production of RENT. Recent credits include Elsa Schraeder in 'Sound of Music' with Pheonix Productions, Ulla in 'The Producers' and Pamina in 'The Magic Flute' with Virginia Repertory Theatre. Jackie has been living in the city for a year where she has also been featured in the Jonathan Larson Grant Ceremony and Tim Realbuto's Tribute Concert to Maury Yeston. Thank you to my wonderful family and friends for endless support!
STEFANIE SABLE
(ENSEMBLE): Gallery Players debut! Favorite shows/roles include The Mystery of Edwin Drood (Edwin Drood), Jesus Christ Superstar (Soul Girl), H.M.S. Pinafore (Cousing Hebe), and the dance ensembles of Spamalot, Merrily We Roll Along, The Music Man, The Pajama Game, and Anything Goes.  Stefanie recently graduated magna cum laude from Muhlenberg College with a BA in Theatre (Acting and Performance Studies concentrations) and Media/Communiciations.  Stefanie has studied Isadora Duncan dancing since the age of 3; under the direction of Jeanne Bresciani, she has performed at many venues including the 92
nd
 Street Y, The Children's Museum of Manhattan, Rutgers Museum of Art, Kaatsban International Dance Center, and Symphony Space. Stefanie is currently in the process of earning a degree as a health coach through The Institute of Integrative Nutrition.  Thanks to The Gallery Players for this exciting opportunity!  
www.stefaniesable.com
JENNIFER TESKA (ENSEMBLE/EVA U/S): Jennifer is thrilled to be playing Eva, one of her dream roles, with this fantastic cast!  In addition to rehearsing Evita this spring, she created the role of Kate in the staged reading of Breakup, a new musical & is headed out of town Memorial Day Weekend to perform with The Steele Sisters, a 2-woman comedy sword-fighting show at The Tennessee Medieval Faire.  You can also see her on the small screen as series regular Lizzie Bennet in the web series, The Jane Games (www.TheJaneGames.com), and Elaine in Seasons 4 & 5 of Math Warriors (www.MathWarriorsWebSeries.com).  A few favorite roles include Marcy in I Love You Because, Lizzie in Baby, and creating the role of the Vestal Virgin in the opera-infused play, RISE. Keep your eyes peeled for her work on the big screen as Nicole Peterson in The Soulless trilogy and Ellie Faye in the musical short film, Harmony.  www.JenniferTeska.com/@JenTeska.
JO WALKER (Ensemble). Jo is thrilled to be making her Gallery Players' debut in EVITA.  She's a Founding Member of Four Quarter Theater in NYC (check us out on Facebook!).  Recent roles include singing in the House Choir for THE EVENTS (New York Theater Workshop); Heidi Von Sturm/Ensemble in NINE (CNR Drama); Alexi Darling/Blanket Person in RENT (AWTP); Reggie Fluty/Harry Woods in THE LARAMIE PROJECT (AWTP); Mrs. Webb in OUR TOWN (AWTP). Last fall, Jo wrote and performed a one-woman cabaret, "It's My Party and I'll Sing If I Want To" at the Duplex Cabaret Theater in Manhattan.  An alto, she studies voice with David Dabbon at Dabbon Music and Deric Rosenblatt at Vocal Power LLC. She studies acting at William Esper Studios and has studied at Michael Howard Studios with Jim Shankman and Patsy Rodenberg. Jo speaks conversational Greek, paints, writes, and loves salsa dancing. When she's not performing, Jo works as an architectural design consultant to major Manhattan firms. She's designed several theaters from the ground up and was privileged to be part of the exhibit design team for public spaces at the National 9/11 Memorial and Museum.
Meet the Staff!
Scott Andrew Cally (Lighting Designer) is an Associate Professor of Theatre Arts at Kingsborough Community College of the City University of New York, an Adjunct Lecturer of Lighting Design at Western Connecticut State University as well as the Director of Production here at Gallery Players. Recent lighting design credits include: Off Broadway: Cena Para Dos Winner of the 2009 Latino ACE Award for Best Lighting Design and the English language premiere of Malasangre at Teatro Rodante Puertorriqueno. International: Lysistrata at the 2013 Edinburgh International Festival (Fringe) Winner "Best Overseas Musical." Regional: Brighton Beach Memoirs, The Wildest! at Seven Angels Theatre in Waterbury, CT. Gallery Credits: Macbeth, Othello, Wonderful Town, Merchant of Venice, Henry V, Medea, Rent, Next to Normal, Jerry's Girls & Run for Your Wife. Other recent credits: Sweeney Todd, Major Barbara, Into the Woods, Spring Awakening, Chicago, The Greenbird, 12th Night, Little Women, You Can't Take it with You, The Tender Land, Working, Hot L Baltimore, and Big River. Professor Cally received his BA from Lafayette College and his MFA from the University of Florida. He is member of United Scenic Artists Local USA 829 of the International Alliance of Theatrical Stage Employees.
Heather Carey (WIG DESIGN) Heather has designed costumes for The Flea Theater, Summer Repertory Theatre, The Gallery Players, UnSung Musicals Inc, Theater at Monmouth. She received her MFA in Costume Design from Brandeis University and is now a proud member of Scenic Artists Local 829. www.heatherjcarey.com
EMILY CROOME (Music Director): A New York based pianist/night time vigilante and music director. Emily has been seen conducting such National Tours as Monty Python's Spamalot and was seen most recently playing in the pit for The Addams Family at the Ogunquit Playhouse in Ogunquit, Maine. She loves Dark 'N' Stormy's and can be found regularly playing and accompanying around the New York City area. Favorite shows she's done include Songs For A New World, Sunday In the Park With George, The Color Purple National Tour, The Addams Family National Tour, and Jesus Christ Superstar. Emily is currently learning how to play bass to more easily recognize incompetent bass players. Much love to Rick B.
LAUREL DETKIN (Stage Manager) – Laurel explored a few different areas of theatre before discovering her love of Stage Managing in college. She tripped and fell in love with Stage Managing when she took a spill on her way to apply for the position for 4.48 Psychosis with the Downstage Theatre Company at Sarah Lawrence. It was love at first rehearsal. From there, Laurel has gone on to Stage Manage many different kinds of shows – devised pieces, Shakespeare, new plays – and this is her first musical! She is the Production Manager for Underling Productions, where she has Stage Managed Two Noble Kinsmen and Twelfth Night and acted as Technical Director forMeasure for Measure. Other credits include Puppet Titus Andronicus at the Beckett Theatre in Theatre Row, Revenge & Guilt written and directed by Marc Spitz, and Darkling/ Hip at the IRT theatre starring Kim Katzberg and Nora Wolley. She is delighted to be a part of the Gallery Players community for Evita and hopes to continue to grow from here
Mark Harborth (Director) Mark began his association with Gallery Players in 1996 with his production of Martin Sherman's BENT. That was soon followed by CHESS, ANGELS IN AMERICA, NOISES OFF, JESUS CHRIST SUPERSTAR, SWEENEY TODD, Clark Gesner's ANIMAL FAIR, WONDERFUL TOWN, MACBETH, OTHELLO, MERCHANT OF VENICE, MEDEA, DREAMGIRLS and RENT. His Regional directing credits include: HELLO DOLLY, HIGH SPIRITS, CHICAGO, FOREVER PLAID, GYPSY, VANITIES, BEGUILED AGAIN, THE FANTASTICKS, CHILDREN OF A LESSER GOD, NUNSENSE 3 among many others. Mark also has an extensive background as a Production Stage Manager, and is a member of the Society of Stage Directors & Choreographers and Actor's Equity.
Elyse Daye Hart (Choreographer) is thrilled to be back at The Gallery Players where she has previously worked on Rent, A Little Night Music (2014 NYIT Award Nominee for Outstanding Production of a Musical), Wonderful Town and Dreamgirls (2013 Audelco Nominee for Best Choreography). Recently, she has choreographed Good Ol' Girls at The Barter Theatre, as well as The Matador and Decision Height at Mill Mountain Theatre.  Other credits include The Tides of Intolerance (Shotgun Productions), Gershwin's Blue Monday (The Tilles Center), The Lover by Harold Pinter (GAMUT Theatre), The 25th Annual Putnam County Spelling Bee, Nine, 9 to 5, and Goodnight Moon.  She has been a Guest Dance Instructor at Manhattan School of Music, Hollins University and Marymount Manhattan College, where she is currently a substitute teacher for their Musical Theatre Daily Dance program. Elyse is proud to be an Associate Member of the Stage Directors and Choreographers Union. www.ElyseDayeHart.com
Joey Haws (Costume Designer) – GP designs Blithe Spirit, Rent, Dreamgirls, and The Baker's Wife. Winner of the 2013 FRINGENYC Award, Best Costume Design for The Nightmare 'Dream. Other favorites include The Liar, The Trojan Women, Boeing Boeing, and The Drowsy Chaperone.
Matt Iacozza (Scenic Designer) recently graduated from the University of Connecticut with a B.F.A. in Scenic and Costume Design. Previous set design credits include: Legally Blonde: The Musical, The Puppetmaster of Lodz, Romeo & Juliet, I'm Connecticut (Connecticut Rep),Carrie (Regional Center for the Arts), tick, tick…BOOM! (UCONN). Previous costume design credits include: Punk Rock (Connecticut Rep, Regional Premier). Matt was recently one of fifteen student designers showcased in the Young Designer's Forum at the USITT Conference in Fort Worth, TX.  He recently moved to New York City, where he has been assisting on various productions on and off Broadway.
Hilary Kolman (Associate Producer) Hilary grew up listening to the Broadway cast album of Evita and is thrilled that it marks her fourth production at Gallery, following Rent, Next to Normal and The Baker's Wife. "Do it with passion or not at all."
jerry mittelhauser (Associate Scenic Designer) returns after designing set for RUN FOR YOUR WIFE and 158 costumes for JERRY'S GIRLS earlier this season.   Other Gallery production designs include PAJAMA GAME, RENT and DREAMGIRLS.   Broadway productions include Guest Relations for over 850 performances of MARY POPPINS and Wardrobe/Dresser for BEAUTY AND THE BEAST, TARZAN, SPAMALOT and GREY GARDENS.   Off broadway he was Wardrobe Supervisor for  A MOTHER, A DAUGHTER, AND A GUN starring Veanne Cox and Olympia Dukakis, NEWSical the Musical, and Manhattan Theatre Club's productions of BEAUTY OF THE FATHER and BASED ON A TOTALLY TRUE STORY.   In addition to performing with Walt Disney World entertainment for 5 years,  Jerry was Executive Artistic Director of GA's Macon Little Theatre for 14 years – directing, choreographing and designing 85 musicals including CRAZY FOR YOU, THE WILL ROGERS FOLLIES, PHANTOM, SINGIN' IN THE RAIN, ALWAYS … PATST CLINE and SMOKE ON THE MOUNTAIN for which he received numerous regional awards for Direction, Costume and Scenic Design and the production was selected to represent American Community Theatre at their national convention in New York City.
Sara Slagle (Properties Designer) Favorite Gallery credits: Othello; The History Boys; Equus; Medea; RENT; Proof; Run For Your Wife. Off-Broadway: Long Story Short (59E59). Other New York credits: Lickspittles Buttonholers and Damned Pernicious Go-Betweens (Boomerang Theatre Co.). Honey Fist; Sans Merci; Once Upon a Bride There Was a Forest (Flux Theatre Ensemble). Death For Five Voices (Prospect Theatre Co.). Montgomery Sutton's Your Colonel (performed at Metropolitan Playhouse). Appeal to the Woman of the House; The Butter and Egg Man (Retro Productions). 3Christs (Peculiar Works Project). She is also heavily involved with the open-collaborative production company HitRECord directed by Joseph Gordon-Levitt. Season 2 of their Emmy Award Winning show HITRECORD ON TV will air this summer on the Pivot Network.
JACOB SUBOTNICK (Producer/Sound Designer) Jacob is a NYC based producer, sound designer and composer. Selected Off-Broadway: Donkey Punch (SOHO Playhouse); Inner Voices 2014 (TBG Theatre); Any Given Monday (59E59). Selected Off-Off-Broadway: The Tunnel Play (FringeNYC 2014); Virus Attacks Heart (Nominated for Best Sound Design PCTF 2014); The Wedding Singer, Spring Awakening (New York Film Academy); Sweet Sweet Spirit, The Picture of Dorian Gray (MTWorks); Why You Beasting?, Judgement Day (FringeNYC 2013); Proof, Next To Normal, RENT, Equus. (The Gallery Players); Body Language, Magnetic North (The Active Theater); Endless Summer Nights, Lickspittles Buttonholers and Damned-Pernicious-Go-Betweens (Boomerang Theatre); Tulpa or Anne and Me (Winner Best Sound Design PCTF 2011). Jacob received his Bachelors of Music from New York University.  www.jacobsubotnick.com