February 22 – March 17, 2019
Fri @ 7:30 pm
Sat @ 2:00pm and 7:30pm
Sun @ 3:00pm
GalleryTalks post-show conversation will take place immediately after the Sunday, March 3 performance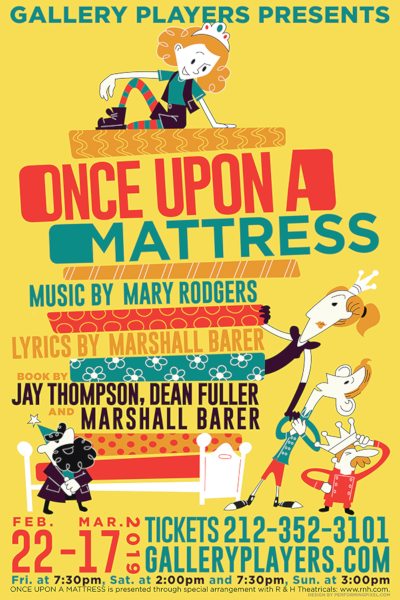 Welcome Mat: Players make fairy tale musical more inclusive – The Brooklyn Paper
Gallery Players' comic and progressive retelling of
The Princess and the Pea
will make you rethink your expectations of fairy tales.
Once Upon a Mattress
is the story of the brave and strong Princess Winnifred who comes to the rescue of a kingdom in need of a new outlook on love, leadership, and life. Filled with hummable tunes, raucous comedy, fabulous dance numbers, and a happily-ever-after, this musical will appeal to audiences both young and old.
An inversion of the usual fairy tale plot, it is the sweet and sensitive Prince Dauntless who is waiting for a princess to rescue him and help him find true love. Meanwhile, the entire kingdom is subject to a law that keeps anyone from being wed until the prince marries. The realm is ruled by a fabulous but overbearing queen and a non-verbal king who are at odds as to what their son and (by extension) the kingdom truly needs. The story is filled with other colorful characters such as a traveling minstrel, a court jester, a wizard, and a castle full of courtiers who are desperately in love but unable to follow their hearts. That is, of course, until Princess Winnifred shows up at the castle door hoping to fulfill her own romantic dreams of finding someone to love her just as she is.
Please note the story occasionally, with humor and joyfulness, makes reference to conception and personal intimacy.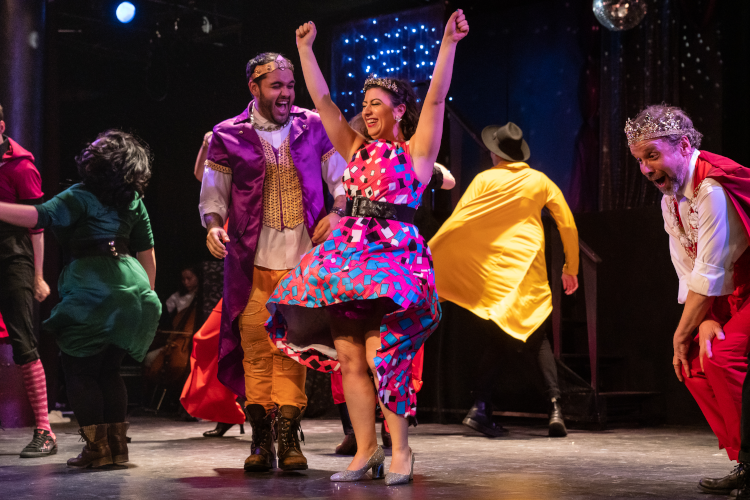 Photo by Steven Pisano Photography
Cast
Rocco L. Arrigo
Kevin Bain*
Patrice Danae Bell
Luisa Boyaggi
J. Scot Cahoon
Shan Y. Chuang
Cait Farrell
Alan Gonzalez
Nathan Patrick Hilger
Greg Horton*
Lorinne Lampert*
Brian Levario
Sharaé Moultrie
Daniel Nolen
Anthony Obnial
Julia Pagh
Rose Anne Rabut
Alyson Leigh Rosenfeld*
Gerardo Vallejo
Christy Yin
*Equity member appearing with permission of Actors' Equity Association without benefit of an Equity contract in this Off-Off Broadway production. Equity approved Showcase.

Creative
Producer: Justine McLaughlin
Associate Producer: Rhiannon McClintock
Director / Choreographer: Barrie Gelles
Music Director: Yi-Hsuan Sobina Chi
Set Designer: Alexa Ross
Lighting Designer: Thomas Dolan Miller
Costume Designer: Marissa L. Menezes
Props Designer: Rachel Mae Cullinane
Assistant Choreographer: Adrian Rifat
Production Stage Manager: Michelle Danahy
Assistant Stage Manager: Emily LaRosa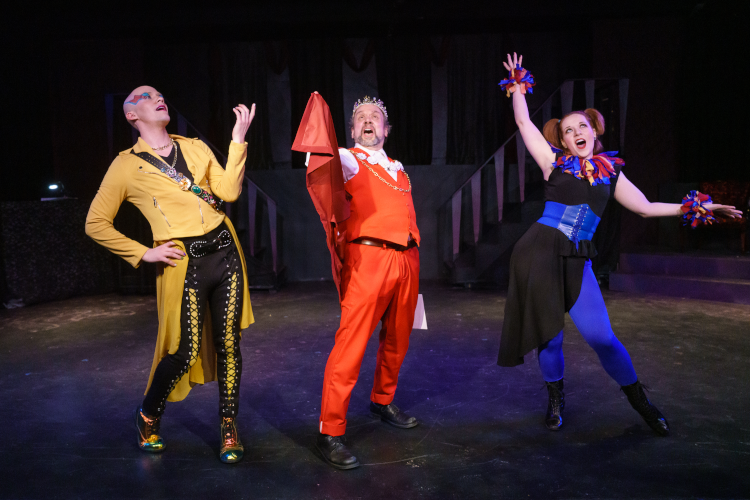 Photo by Steven Pisano Photography
Once Upon a Mattress
premiered on Broadway in 1959 after its successful Off-Broadway run. Featuring the compositions of Mary Rodgers and starring Carol Burnett in her breakout role, this musical created one of the first well-known atypical princesses in popular culture. Princess Winnifred and the story of a lovelorn kingdom is so beloved that it has been adapted for a televised production in 1964, 1972, and 2005 and has boasted such talents as Zooey Deschanel, Jack Gilford, Elliot Gould, Matthew Morrison, Denis O'Hare, Bernadette Peters, Tom Smothers, and Tracey Ullman.
In keeping with the original production's progressive stance on love and gender roles, we are creating a version of this fairy tale for today. Gallery's production will be a feminist, queer interpretation of the musical wherein we are entirely loyal to the text while creating a fairy-tale fantasia where love is love, the gender binary is deconstructed, and the world is as diverse as our own. In this kingdom, gender does not dictate one's societal role. Anyone can be a knight, a lady in waiting, a jester, or a wizard. Gallery's goal is to project a vision of inclusion in the same spirit as such recent musicals as SpongeBob SquarePants: The Broadway Musical, Head Over Heels, and the Broadway revival of Once On This Island (to name a few).
Aiming to ensure that the process of creating a feminist story be matched behind the scenes, the production/creative team is comprised of female-identifying and trans/gender individuals.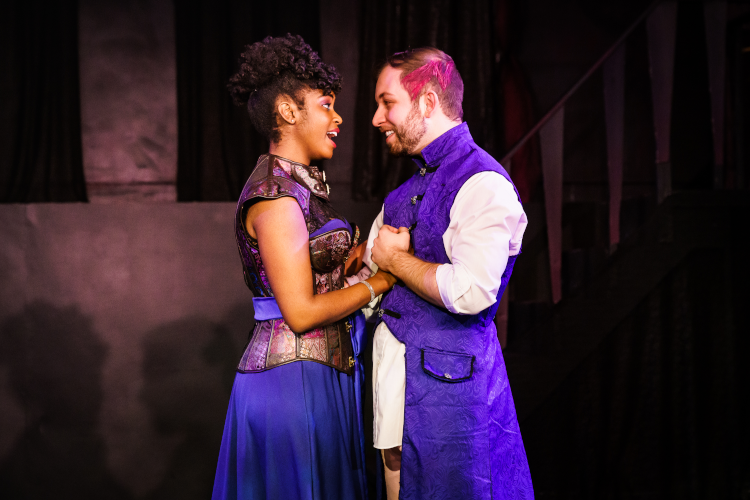 Photo by Steven Pisano Photography

Run time: 2 hours and 30 minutes, including one intermission.

Once Upon a Mattress is presented through special arrangement with R & H Theatricals.





This production is registered for the New York Innovative Theatre Awards