April 13 – 28, 2019
Thurs, Fri, Sat @ 8:00pm
Sun @ 3:00pm
Sat (Apr. 20 and 27) @ 2:00pm
GalleryTalks post-show conversation will take place immediately after the Sunday, April 21 performance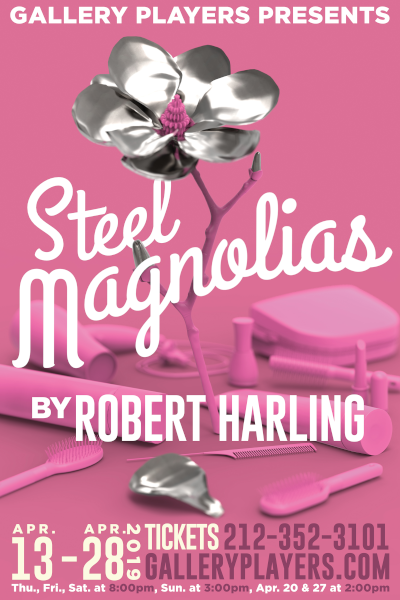 Written in just 10 days as a tribute to his sister Susan by playwright Robert Harling,
Steel Magnolias
examines the relationships between a tight-knit group of southern ladies in a small-town beauty parlor, who witness the milestones in each other's lives. The play is alternately hilarious and touching—and, in the end, deeply revealing of the strength and purposefulness which underlies the antic banter of its characters.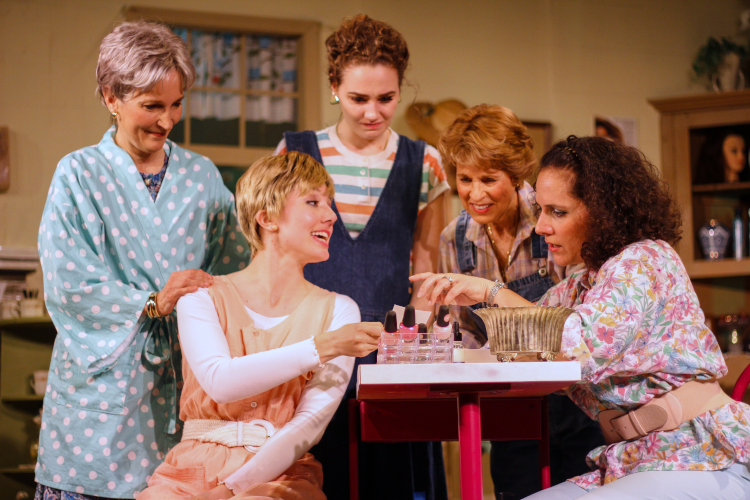 Photo by Alice Teeple
Cast
Clairee – Madeline Brennan
Truvy – Justine Campbell-Elliott
Annelle – Alexandra Fortin
Ouiser – Judy Kurtz Polcer
Shelby – Katy Wilson
M'lynn – Melodie Wolford*
Radio DJ – Kevin Michael Morin

*Equity member appearing with permission of Actors' Equity Association without benefit of an Equity contract in this Off-Off Broadway production. Equity approved Showcase.

Creative
Producers: Dominic Cuskern and Marty Goldin
Director: Avital Asuleen
Scenic Designer: Jerry Mittelhauser
Lighting Designer: Eve Bandi
Costume Designer: Joseph Shrope
Props Designer: Megan McQueeney
Sound Designer: Jeffrey Salerno
Hair/Wig Designer: Daniel Lynn Evans
Dialect Coach: Danaya Esperanza
Production Stage Manager: Eoghan Hartley
Assistant Stage Manager: Brigid Clary

Run time: 2 hours and 30 minutes, including one intermission.

Steel Magnolias is presented by special arrangement with Dramatists Play Service, Inc., New York.


Photo by Alice Teeple



This production is registered for the New York Innovative Theatre Awards