July 16 – 31, 2022
Thurs, Fri, Sat @ 8:00pm
Sat (July 23 and 30) @ 2:00pm
Sun @ 3:00pm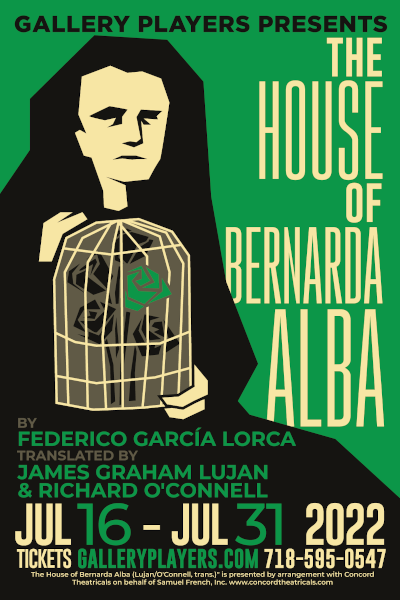 Written in 1936, just before the start of the Spanish Civil War, domineering matriarch Bernarda Alba prepares her house for eight years of mourning following the death of her second husband. The upcoming isolation raises tensions between her daughters, who secretly harbor a passion for the handsomest man in the village.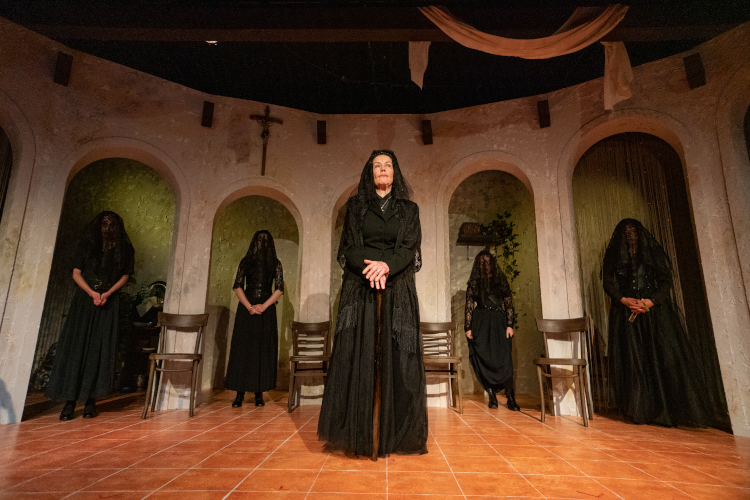 Photo by Steven Pisano Photography
Cast
Liz Bove
Emily Cordes
Shannon Mastel
Noelle McGrath
Emilia Michalowska
Kimberly Rios
Margaret Sullivan
Heather Jeanne Violanti
Natalie Zimmerman

Creative
Director: Owen Thompson
Scenic Designer: Pancharee Sangkaeo
Costume Designer: Lenyn Hernandez Marcia
Props Designer: Madeleine Dieterle
Sound Designer: Courtney Seyl
Lighting Designer: Alan Sporing
Dramaturg: Nico Torrez
Fight Choreographer: Carly Newman
Production Stage Manager: Bailey Reynolds
Assistant Stage Manager: Gabriel Abraham
Social Media Coordinator: Nic Neipert
Producer: Dominic Cuskern
Associate Producer: Cathy Cosentino

Run time: 1 hour and 35 minutes, no intermission


All performances will be in English, translated from Spanish by James Graham-Luján and Richard O'Connell.
The House of Bernarda Alba (Lujan/O'Connell, trans.) is presented by arrangement with Concord Theatricals on behalf of Samuel French, Inc. www.concordtheatricals.com.

Photo by Steven Pisano Photography