Gallery Kids – The Show Must Go On!
January 28, 2021

-

March 25, 2021
THE SHOW MUST GO ON!
Thursdays with Hilary Goldman
Grades 1-5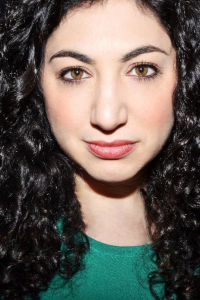 Our young artists will venture into the magical world of theater-making as they create and workshop an original play. Through theater games and acting exercises, students will explore their imaginations while learning various performance-based theatrical skills as they craft a show together with their ensemble. They will learn about the playwright's process, explore storytelling through character development, learn about costume and prop creation, and present their tale for those nearest and dearest in an end of session Family Share. Each collaboration is unique!
---
GENERAL PROGRAM DETAILS: All online classes will begin at 4pm via Zoom and last one hour. Workshops run for eight weeks beginning January 25th. (There will be no sessions held the week of February 15th.) Age groups are recommended. Each class has a limited number of seats available.
*Preparing a Creative Workspace in your Home: Clear some space for your child to move around and feel comfortable. Make sure the video is in a visible place where your child can easily see the screen. We realize everyone will have a different set-up and will work with what each family has!
TUITION:
All of our winter 2021 online workshops are "pay what you can." We understand recent events have brought hardship to so many of our lives. Our goal is to bring joy into your homes by providing your families with some creative content this winter. If you would like to make a contribution, please feel free to do so by clicking the link after submitting your registration.
TO REGISTER, please fill out our registration form.
We will contact you one week prior to the beginning of our winter series with instructions on how to login for your class. If you have further questions please feel free to email Justine via justine@galleryplayers.com
CANCELLATION POLICY:
We reserve the right to cancel any online class that is under-enrolled at any time. Any contributions made towards that class will be offered a refund.